2-way access to more than 100 data sources.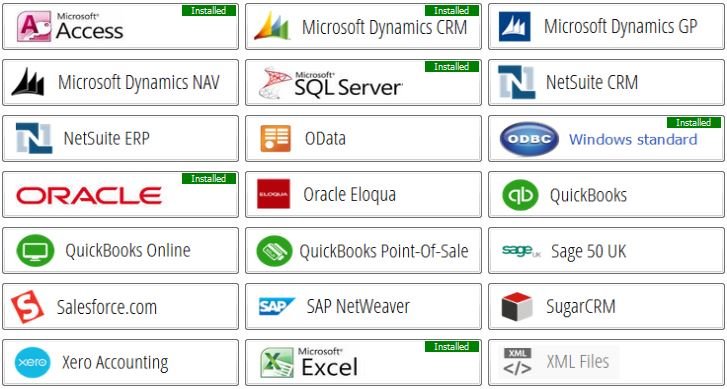 A Data Source Driver is the low-level ODBC interface to a given application or database unless stated otherwise.
All favorite Drivers are built-in:

Simple connection set-up and streamlined command execution
No complex

API

calls and no programming.
Built-in connectors gives automatic error recovery, retry and audit/reporting.


Built-in (Database connections)

Windows standard

ODBC

Microsoft

SQL

Server
Microsoft Access
Oracle database
SharePoint
FileShare
Microsoft Excel

CSV

/TXT files


Easy to EXPAND with a lot more drivers from 3rd party vendors

LinksReviewsL0
LinksReviewsL1
LinksReviewsL2
LinksReviewsL3
LinksReviewsL4
LinksReviewsL5