What's in it for me?

FUSION

YOUR

DREAM

TOOL

!

If your responsibility includes getting data & files in, out and around in SharePoint, manually or as automated jobs then Fusion is the right SharePoint Tool for you.

Reviews:
WOW!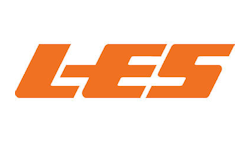 I suggested a little improvement in functionality to be considered and a week later it is being implemented with a whole …
BREAK FREE OF THE POWERSHELL SWAMP
Use solid No-Code program components to greatly reduce the PowerShell scripting needs. Gain independence from scripting experts.
WHEN

TO

USE

FUSION
When no desire for endless coding
When not enough resources to the project
When not enough time – to tight a deadline
When the task a hand is too big or complex
When a task, project, or solution is on a fixed price
Great Template with FUSION

Fusion is the natural extension to:

Manual Coding, ShareGate, Microsoft Flow, Nintex and many more
Sharegate for automated

BULK

operations on SharePoint List and Library Items


HOT TASKS

No-Code Solution:

Complete tasks and projects in record time
Empowers to complete tasks and projects far beyond abilities
No more handling of the complex scripting, structure, and dependencies
Quickly content transfer, migrate, archive, analyze, report, transform, integrate, etc.
Easily configuration of manually, automatic, scheduled and data-driven tasks & projects


Intelligent, production ready, and rock solid action components:

Deliver the needed functionality
Scripting are totally or greatly reduced
Complexity is vastly reduced and contained
Business and program logic becomes transpired
Mistakes and errors are significantly diminished
Solution is enabled with lots of add-on possibilities
Risks are vastly reduced and eliminated


BUT DON'T JUST TAKE OUR WORD FOR IT
Download you FREE

FUSION here ..
See reviews from the users here ..
SEE

FUSION IN ACTION: