FUSION

supports easy No-Code visual setup for extraction of data from InfoPath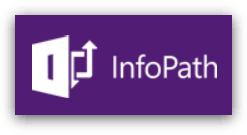 With No-Code, Fusion extracts data from the InfoPath forms (xml files) directly within SharePoint Forms Libraries and immediately converts the data into SharePoint Lists or Library items for your favorite Forms solution to use (NITRO Studio forms, PowerApps, etc.)
The extraction can run as a one-time job or unattended scheduled for recurrence using incremental operation.
The data can also be pushed into SQL Server or Excel for Power BI or other purposes.
When configuring the data extraction rules, the results can be analyzed and verified visually step-by-step.
Other examples of use:

Use new forms platform (PowerApps/Nitro) to edit and work with data from old InfoPath forms
Store data for BI/analysis and/or push to Excel for automatic destruction of reports
Pass it into MS Flow for integration with Dynamics 365 etc.


Incremental and unattended operation jobs as an example,

Scheduled jobs for recurrence can incrementally extract data for keeping target data-location updated